First impressions of the Nokia E61i
I recently got my new Nokia E61i, which is a smartphone running Symbian 9.1 series60 3rd edition.
I have earlier been using the Sony Ericsson P990i, which is also running Symbian but with the UIQ3 frontend. The differences however, are huge. Not only is the graphical interface of series60 more polished, it has better functionality and a smoother experience overall.
Some important features are:
Support for client certificates for IMAP and SMTP
Good email client
Tasks are viewable directly in the calendar, by day
A decent "home screen" with important information
There is really just one thing missing -- A2DP, high quality audio over Bluetooth.
Nokia has really built up a community with the forums and the Beta Labs. There is for instance a very popular beta application available which groups your messages and displays them in a conversation. (Yes, like the iPhone)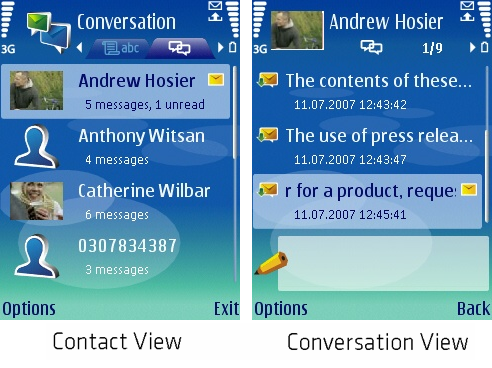 The image is from Tommi's blog, which you should definitely subscribe to.
More to come.